Custom Acoustic Guitars Handmade In Africa
Get Your Dream Guitar and Change A Life
Guitars
Handmade
In Africa
Get Your Dream Guitar AND Change A Life
Now Available! Handmade Leather Guitar Straps from DuncanAfrica!
Our DuncanAfrica custom handmade leather guitar straps for both acoustic and electric guitars are made 100% by hand in the small Ugandan village of Mpigi, by David Zzimula from Ankole leather. This heavy-duty leather, stitched and tooled by hand, makes each one unique and the perfect compliment for your guitar or a one-of-a-kind gift for the guitar player in your life.
Guaranteed for life!  So, if it ever fails, return it and we'll send you another, no questions asked! Choose from either the Big Boy (2.5″ wide) or the Skinny Minny (1.5″ wide).
You'll Love Having An Amazing Guitar With An Incredible Story
Imagine a guitar that stuns every sound engineer and makes other musicians stop and ask 'Wow, that sounds amazing, what are you playing?'
Your custom acoustic guitar is handmade in Uganda, and part of providing ongoing income for many Ugandan Families. The jaw-dropping tone is crafted from carefully selected woods and the intricate design of former Larrivee Luthier Jay Duncan, only found in a DuncanAfrica guitar.
40% off all B-Stock Sale!!
If you don't mind a little blemish, scratch, or ding, you can save a bundle! Jubilee, Selah, Pearl, classical and even a J-62 B-stock are available. Priced from as low as $1,000 CAD.
We have about 30 guitars like this and we need to clear them out! Tell us what model you're interested in and we will do our best to pick a beauty for you. They will be set up and ready to play.
These are sold as is, and without a pick up. Cases are available, taxes and shipping are extra.
Call or email us for more information!
"I adore my DuncanAfrica Selah guitar! I've used this beautiful guitar in different settings: for performing, worship leading and recording. I don't know if I've heard a more beautiful sounding guitar through the PA system!"
Andy Park
Great Sound Starts With A  Quality Wood
Your custom acoustic guitar will feature carefully selected exotic woods that provide just the right tone for you and your playing style.
"I am so thankful for Jay Duncan and the DuncanAfrica project. I immensely enjoy my Selah guitar and have used it as my main instrument now for over 6 years both in the studio and on tour. It has proven itself over and over again to be a truly fine instrument while also weathering the abuse that often comes from being on the road."
Norm Strauss
A Custom Acoustic Guitar That Looks As Good As It Sounds
Stunning inlays and details are just part of what make your DuncanAfrica look incredible.
In Stock Acoustic Guitars
Learn More About Duncan Africa Custom Acoustic Guitars Models
DuncanAfrica acoustic guitars are among the finest available and are at home in any genre or musical atmosphere.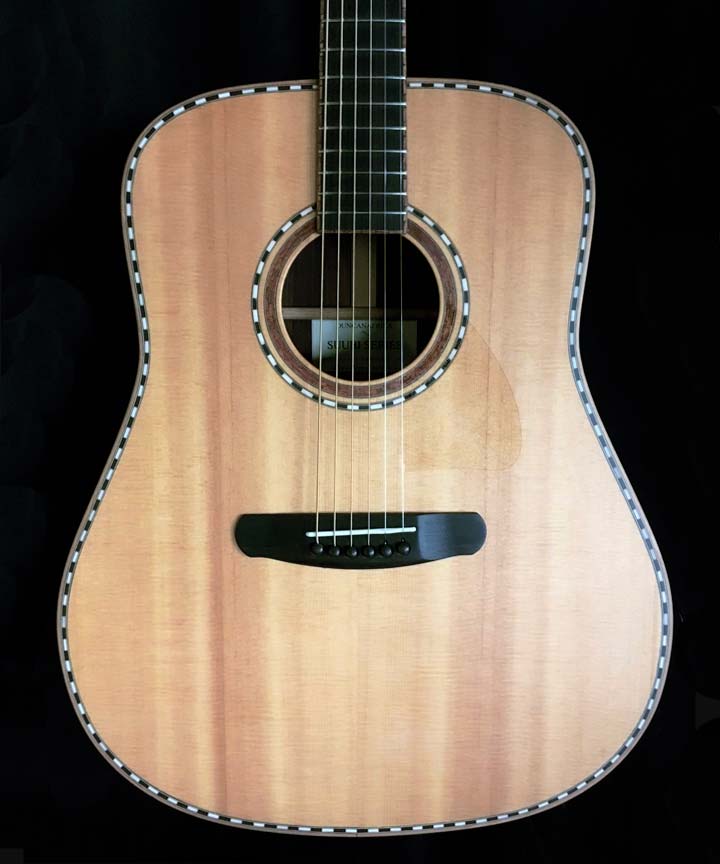 Jubilee
Our dreadnaught guitar The Jubilee has a large, focused sound and excels in the hands of rhythm players.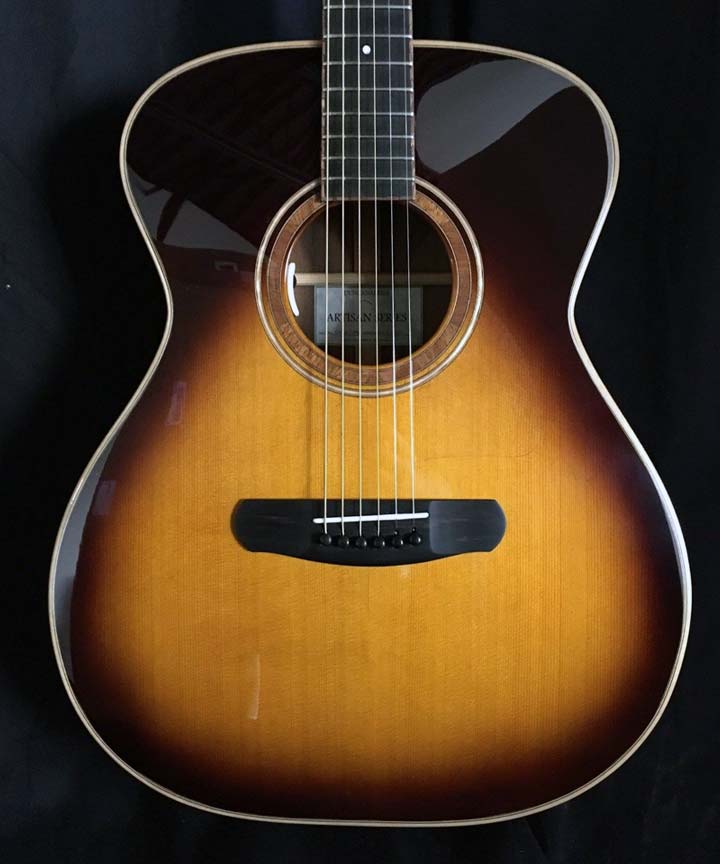 Selah
Our OM guitar features an enlarged upper bout for enhanced harmonics and overtones - perfect for strummers or finger pickers.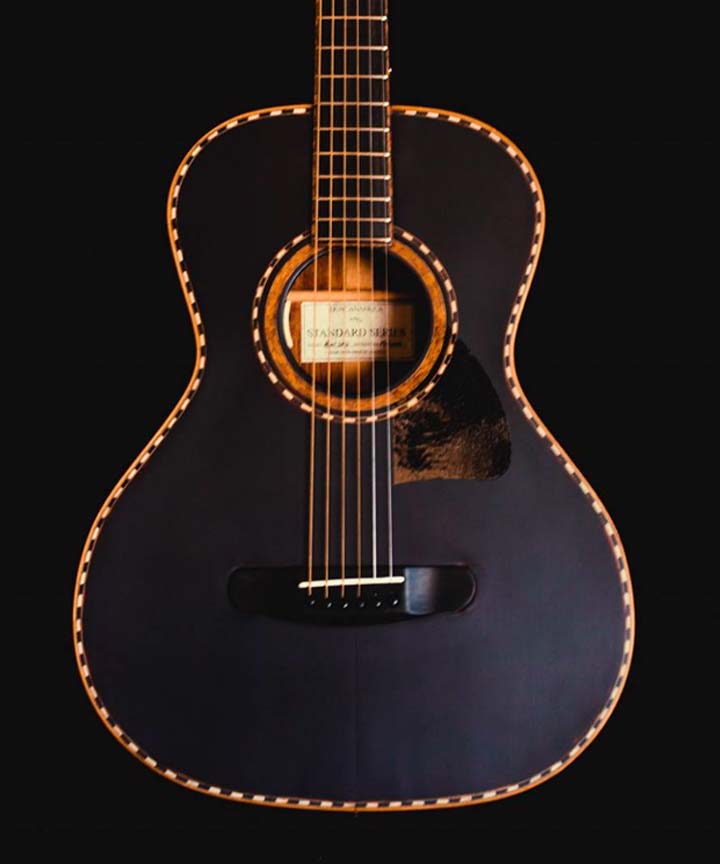 Pearl
Our parlor guitar touts a small body with a big sound. The Pearl will be perfectly suited to folksy, blues and roots players.
Gear For Good is an organization that helps people and churches donate their old music gear that isn't getting used anymore through their site. They make sure the gear is in working condition and sells it and forwards the proceeds to organizations like Duncan Africa. If you or someone you know would be interested in donating, check it out.