Jay Duncan – Master Luthier, President & Founder
Jay Alexander Duncan is the President and Founder of The DuncanAfrica Society of Canada with responsibility in Canada for Program Development, Management, Fundraising, Product Development, Supply Chain, Quality Control and Sales.
He also serves as Master Luthier and Headmaster when teaching guitar making at the Suubi Trade School in Mpigi, Uganda. Responsibilities in Uganda also include Supply Procurement, Student and Staff Selection, Legal Applications and Financial Management.
Jay Duncan was born April 11, 1970 and graduated from Spruce Grove Composite High School, (1988), in Spruce Grove, Alberta, Canada, where he spent his childhood and young adult years. He studied classical music at Alberta College and The Kings' University College and pursued the classical guitar through the Royal Conservatory of Toronto.
In 1992 he began building guitars in his fathers' garage. From 1996 to 2003, Mr. Duncan worked for himself as an independent luthier while also working for Larrivee Guitars. He built over 50 instruments during this time, including steel-string, classical, and arch-top guitars. In 2004, he founded The DuncanAfrica Society which would take him to Uganda, East Africa, where he established the Suubi Trade school in the township of Mpigi, just outside the capital city, Kampala. Mr. Duncan travels from his home outside of Vancouver, BC, Canada to the trade school every year, foe up to three months at a time. To date, he has taught 16 students the fine art of luthiery.
Mr. Duncan is an active member of New Hope Christian Church in Delta, BC, where he served part-time on staff as a worship leader for two years, primarily mentoring younger musicians. Prior to this position, he volunteered at Peace Portal Alliance Church for five years in a similar capacity. A passionate songwriter he has co-written and released three albums since 2003.
Originally from Spruce Grove, Alberta, Mr. Duncan currently makes his home in Surrey, British Columbia, Canada, where he enjoys spending his free time with his young family, Noah, Mayer and beautiful wife, Irena.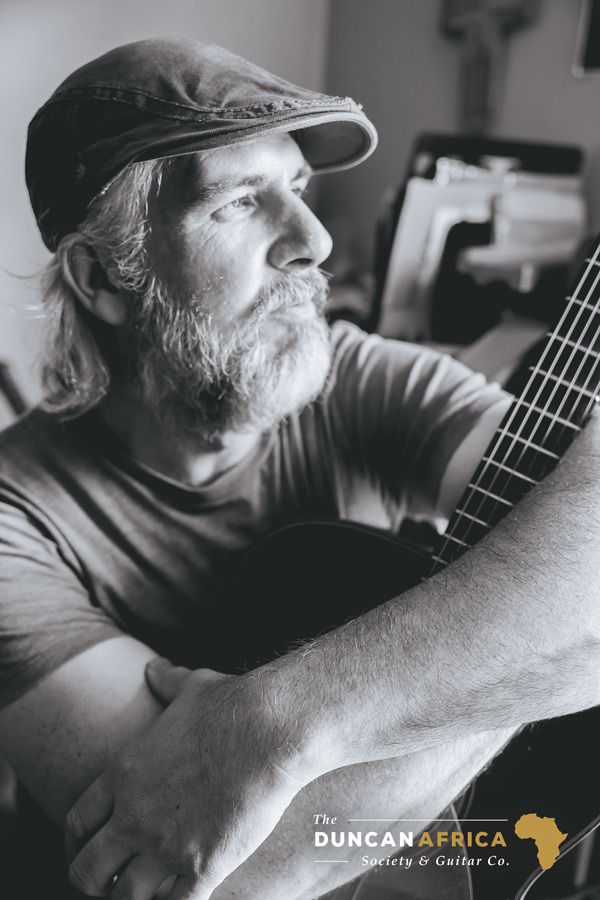 Learn More About Duncan Africa Custom Acoustic Guitars Models
DuncanAfrica acoustic guitars are among the finest available and are at home in any genre or musical atmosphere.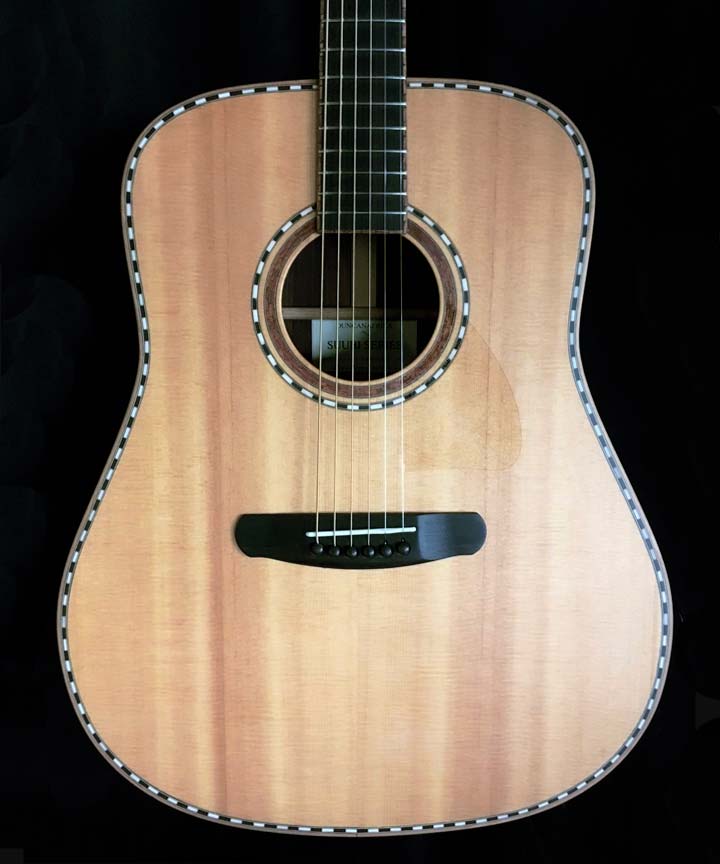 Jubilee
Our dreadnaught guitar The Jubilee has a large, focused sound and excels in the hands of rhythm players.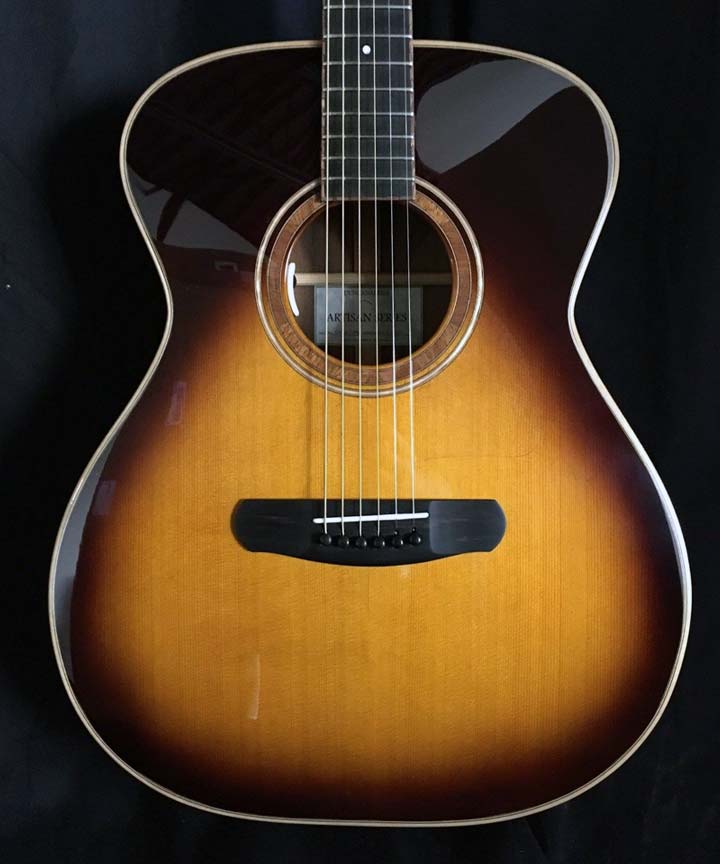 Selah
Our OM guitar features an enlarged upper bout for enhanced harmonics and overtones - perfect for strummers or finger pickers.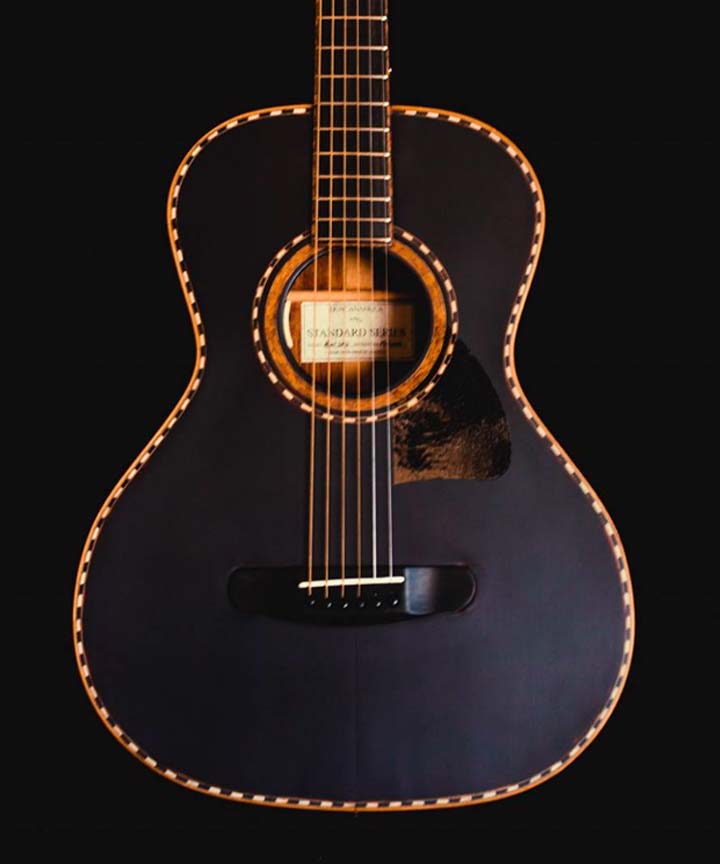 Pearl
Our parlor guitar touts a small body with a big sound. The Pearl will be perfectly suited to folksy, blues and roots players.