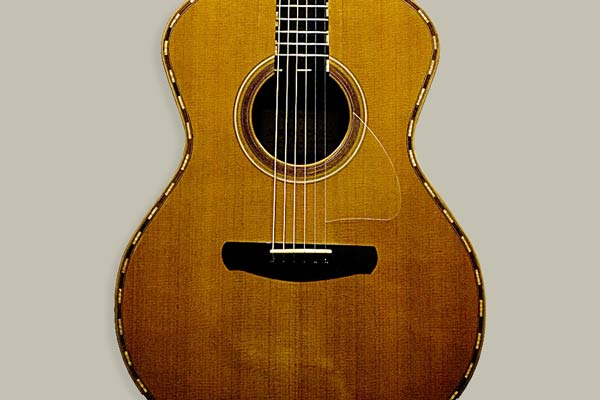 Western Red Cedar
Cedar is an amazing finger-style top. Full of detail and breath, deep lows and breath-taking highs, this in combination with rosewood makes for an absolutely stunning finger-style guitar. Darker in color than either of our other tops, cedar gives a guitar an almost 'aged' appearance.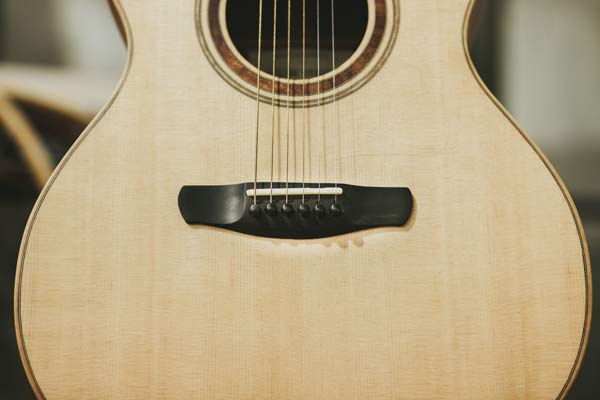 Sitka Spruce
From the beautiful Haida Gwaii Islands of BC, Sitka has long been one of our favorite top woods because of its strength and the volume it is capable of producing. Its wide dynamic range and reliable singing tone makes it our standard top.
Wood Choices on the Back and Sides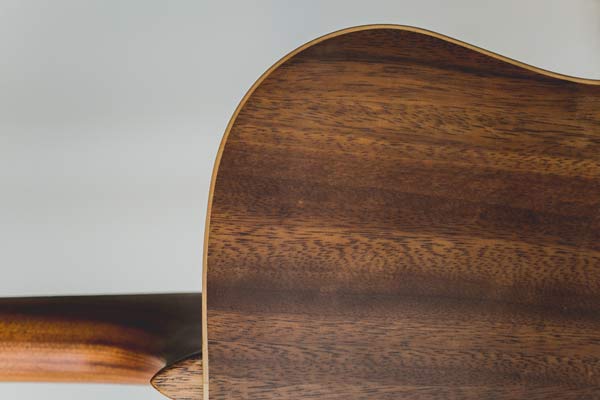 Mugavu
Locally sourced near our trade school in Mpigi, Uganda, Mugavu is golden and luminous in appearance. A dry sound, with a focus on the mid-range, Mugavu is quickly become one of our favorite tone woods. It rewards the listener with a deep, complex array of overtones – and it's not bad looking either!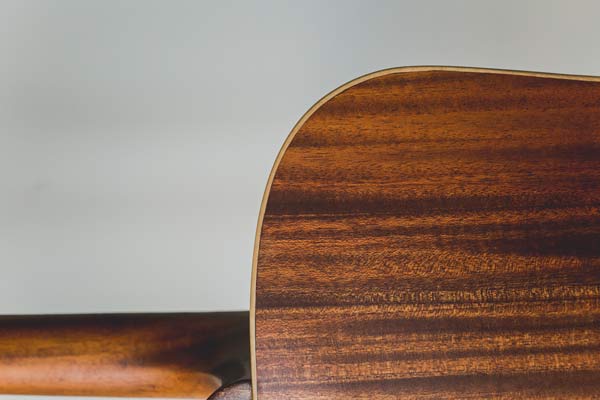 Mahogany 
Used for our necks as well as back and sides, Mahogany is typically a deep brown, but can show up as almost a salmon pink from time to time. Dependable and stable in all climates, Mahogany is a favourite of many, many guitar players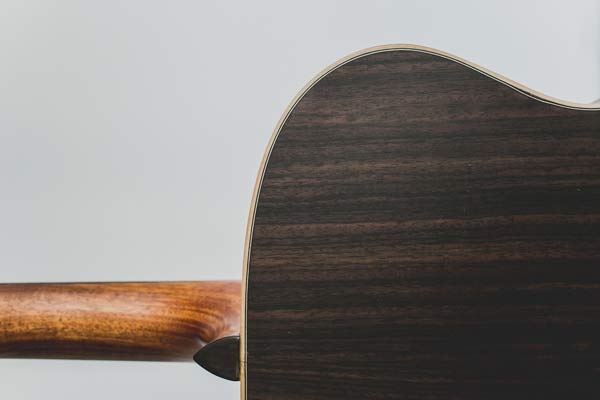 East Indian Rosewood
From India, this is one of the most dependable tone woods available. Ranging in color from tan brown to deep red to dark purple, this oily wood is the standard for the back and sides for most high end manufacturers. It consistently turns out instruments with rich highs and lows.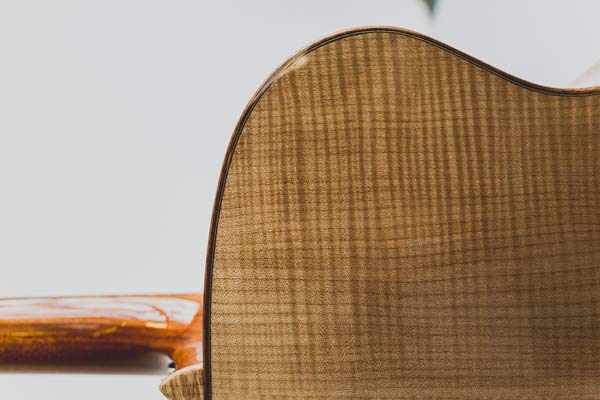 Western Flamed Maple
An astounding tone, mellow but full of complex overtones and bottom end that leaves you wondering why we haven't seen more guitars built with this wood. Softer and more beautiful than its eastern 'hard rock' counterpart, Western Flamed Maple has an 'aged' sound right from the start. One of our favourites.
Learn More About Duncan Africa Custom Acoustic Guitars Models
DuncanAfrica acoustic guitars are among the finest available and are at home in any genre or musical atmosphere.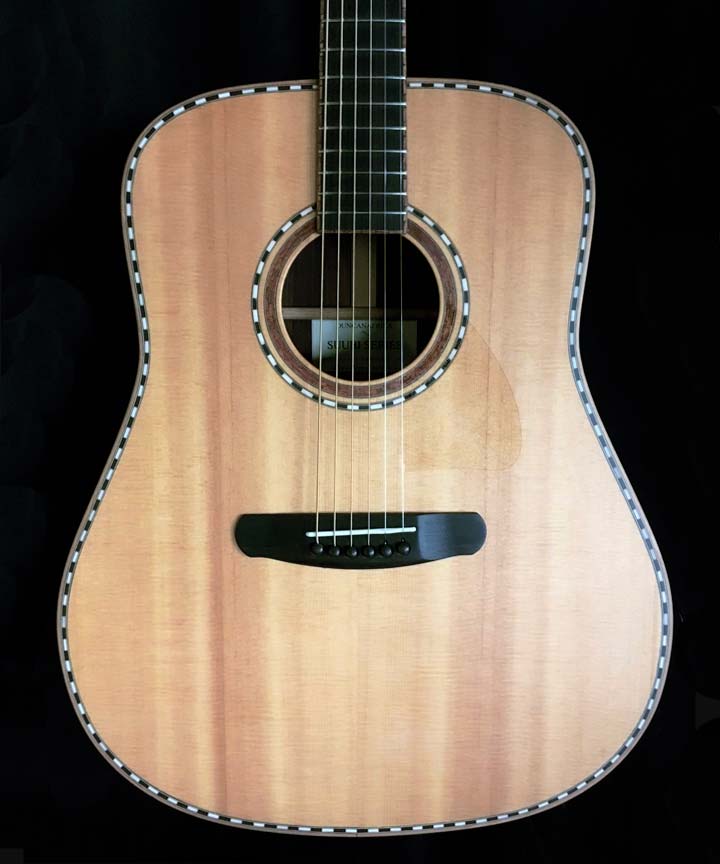 Jubilee
Our dreadnaught guitar The Jubilee has a large, focused sound and excels in the hands of rhythm players.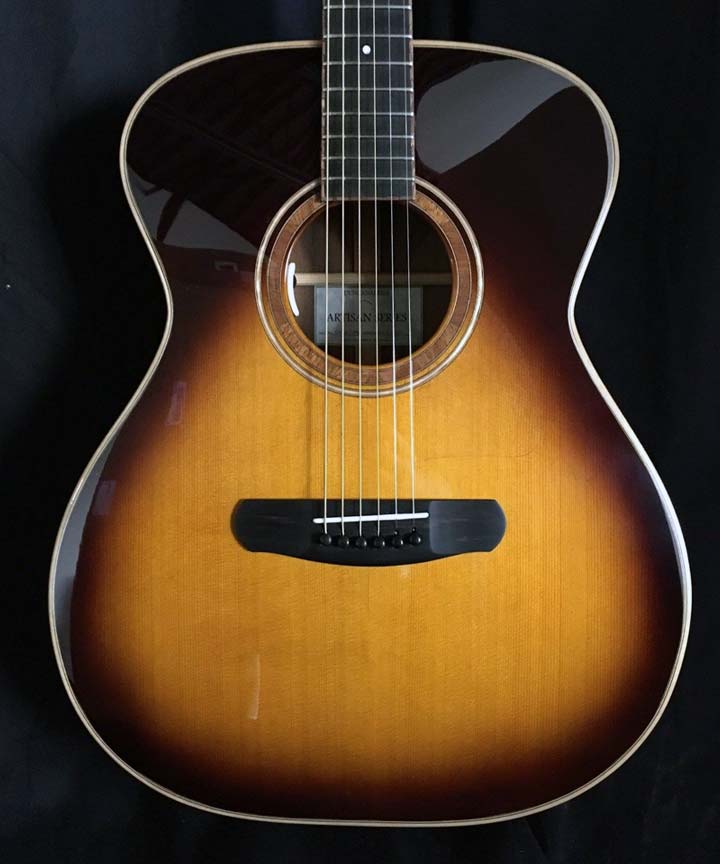 Selah
Our OM guitar features an enlarged upper bout for enhanced harmonics and overtones - perfect for strummers or finger pickers.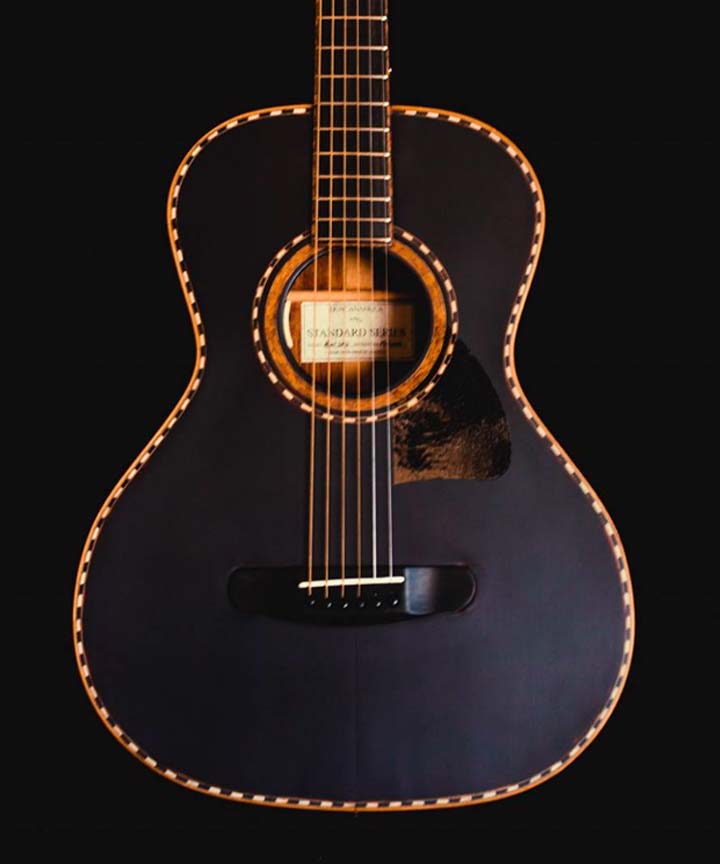 Pearl
Our parlor guitar touts a small body with a big sound. The Pearl will be perfectly suited to folksy, blues and roots players.